This year, the X-box gameming system stikes back with the new Halo 2. With it's beutiful graphics, new weapens, and banchies galore, the game is more amazing then the last.

Metroid Prime 2 Echoes fills the shelves of stores all over. It's amazing graphics just like the are pact into another amazing metriod saga. Traveling throug the light and dark worlds to save a whole new race. And also with the new four player mode, you and your freinds can battle it out with hot mama action.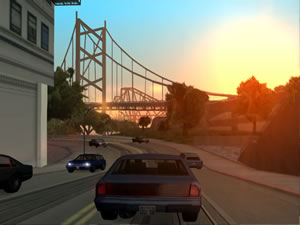 The new Grand Theft Auto has siad to be the new hot PS2 game out now. But don't take my word for it, play it for yourself

The sony Playstation 2 is making a great gift this cristamas. Those of you who do not have one, I advise you to unwrap one this christamas.